Installation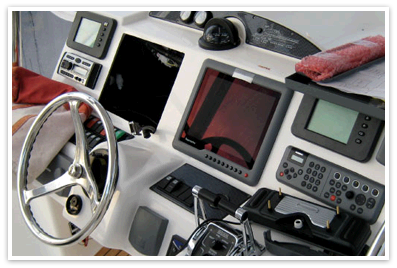 As boaters ourselves, we know that without a proper installation, it doesn't matter how high tech your boat's electronic system is, chances are you won't be happy with it. That's why our technicians and installers are factory trained on products from many of our venders as well as certified by NMEA (National Marine Electronics Association) as Certified Marine Electronics Installers. We take pride in our craftsmanship and expertise in installing equipment that's designed to last the lifetime of your boat and we have the experience and training to back that up.
We install everything we sell and stand behind our one year installation warranty on any new product we sell and install on your boat. Add the manufacturers 2 year (and in some cases 5 years with a certified Xcom installation!) and you can rest assured that your investment is installed to factory standards.
Additionally, after our Certified Installer completes your installation, he's there for you for training, commissioning and a sea trial if applicable. Try getting that level of assurance and confidence in your new equipment from an online super-warehouse!